24 HOUR TOWING ROADSIDE ASSISTANCE MOBILE MECHANIC SERVICES IN MCALLEN, TX
MCALLEN ROADSIDE ASSISTANCE
We at McAllen Roadside Assistance company prides itself on its long history of providing fast, efficient, and affordable auto repair, towing and roadside assistance services to the residents of McAllen, TX and its environs. We're fully bonded and insured, and our staff consists of professional dispatchers, mechanics, and technicians, all of whom were trained to promptly and safely fix problems ranging from a simple jump-start to a heavy-duty tow. The word "impossible" does not exist in our lexicon, and that's why thousands of drivers in McAllen and its environs call McAllen Roadside Assistance for their Mobile auto repair, towing and roadside needs in McAllen, Texas.
Car And Truck Roadside Service McAllen
Our company offers comprehensive roadside assistance services. We can help out with almost any problem that leaves you stranded on the roadside. We are equipped to provide road side towing and other assistance for all makes/models of cars, SUVs, motorcycles, motor homes, school buses and medium-duty trucks.
Mobile Mechanic In Mcallen 78541
McAllen can sometimes be intimidating for drivers, and it can even be worse if your car breaks down. But don't worry – our mobile mechanic in McAllen is here to help you. Whether you're living in McAllen or just visiting, you'll be happy to know that there is a reliable tow truck service that can solve your car problems.
With McAllen Roadside Assistance, you're getting only good experience. Our expert drivers can handle pretty much any situation, taking care of your needs. They are not only knowledgeable and skillful, but they will also provide you with great customer service, in a timely manner.
Our company is your number one choice for your towing needs, but in addition to that, we also provide mobile mechanic services. If you happen to find yourself stranded with a broken car anywhere in MCALLEN, we can help you. We will send a licensed mechanic to whatever location you might be in. Then, they will promptly analyze the situation and tell you exactly what the problem is.
The mobile mechanic services cover a wide range of problems. We can help you change your wipers, as well as thermostats and spark plugs. Whatever the problem may be, be sure that we can deal with it. Our mechanics also carry a substantial amount of replacement parts in their vans, so we can even provide you with replacement of faulty parts right on the spot.
Mobile Mechanic Mcallen, Tx
McAllen Mobile Mechanic is your first and only needed call when looking for reliable mechanics in McAllen and surrounding areas. We know our stuff, we're fast, we're friendly, and most importantly, we're HONEST and affordable. We're proud to say that our mobile car repair service offers one of the best deals in and around the city. In fact, our mobile mechanics are often less expensive than the more traditional auto repair shops in McAllen, because we're able to keep our overhead low which allows us to pass those savings onto you.
Whether you need a scheduled car service, are broken down on the interstate, pre-purchase vehicle inspection before buying, an oil change, battery replacement, or something more complicated; our team of mobile auto mechanics will come to you and get the job done fast, efficient, and for the best price. If your car doesn't want to start, don't go through all the hassle of getting towed to the nearest auto mechanic repair shop, give McAllen Mobile Mechanic a call, and we'll come to you.
Auto Repairs In Mcallen That Come To You
If you're suffering from a broken down vehicle at your home, office or in the middle of nowhere, then save yourself the worry and call our mobile automotive repair technicians and we'll bring the workshop to you and get you moving again quickly and affordable. We've listed some of our most common mobile auto repair services below, but if the service you're after isn't listed, don't worry. We cover car, truck, caravan and machinery repairs across the board, so give our friendly mobile auto mechanics a call to discuss what you need.
A/C conditioning repair
Air filter
Alternator
Belts
Brake repair and suspension
Breakdowns
Clutch repair
Computer diagnostic
Diesel and gas
Electric window repair
Exhaust system
Flat tire change
Fuel injection or carburetor
Gaskets
Tire changes
Tune-ups
Hoses
Lockouts
Logbook servicing
Major car service
Minor car servicing
New car service
Pre-purchase inspection
Radiator repair
Roadside assistance
Shocks
Starter
Struts
Timing Belt
Check engine light diagnostic
We work on all makes and model from gas to diesel such as cars, trucks, and light machinery. If it's got a motor, we can fix it. Best of all, our mobile mechanics come to you, wherever you are in the McAllen area. In addition to McAllen, our automotive mechanics also look after clients in surrounding cities up to 120 miles away.
PRE-PURCHASE VEHICLE INSPECTION MCALLEN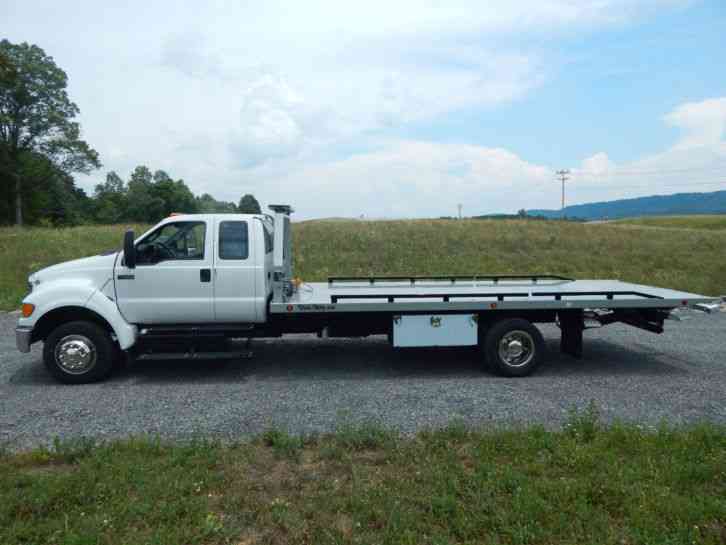 We strive to make pre-purchase car inspections as easy as possible for both the buyer and seller. Our mobile mechanics will come to your location and inspect the vehicle from top to bottom. Some of the things we'll look for a find include:
Verify the current condition of the car
Any problems that may arise in the future
Body, frame, and engine condition
Previous repair work check
As you the buyer, the outcome of your pre-purchase car inspection will help determine whether buying the vehicle is a good idea or not, and possibly saving you thousands of dollars in car repairs in the long run.
Our Popular Roadside Assistance Services Will Get You Moving Again Quickly!
Feeling Hot, Hot, Hot?
If your car has overheated, pull over in a safe place (i.e., not in the center lane of the highway) and turn the engine off. Now we don't mean to rag on roadside assistance, and surely you can call them to help, but if you're not a member, then you're going to pay some serious money to have them show up. Or you could call a towing service in McAllen to get you towed to your nearest auto repair shop, but again that's money for the towing company and more money for the auto repair mechanic. Instead of all that, give McAllen Mobile Mechanic a call. We'll come to you and do the car repairs onsite.
So You've Found The "Best Mobile Mechanic Near Me" on Google, What Next?
Well, we make it simple. If you need immediate mobile mechanic assistance (i.e., your car has decided to stop working on the side of the interstate or in your driveway), then don't hesitate to call us. We'll provide you with a free quote and can book an appointment right over the phone. You can also fill out the contact form at the top of this page to hear back from one of our professional mechanics.
If you're interested in a scheduled car service or pre-purchase car inspection, feel free to call us anytime or leave your information in our contact form where we return all queries within 24 hours.
If you're checking out our website from your mobile phone, click the number to call us at (319) 471-4726
Being that we're mobile auto mechanics means we're flexible allowing location and appointment times to be made to suit you. Our team schedules bookings from 7 am to 7 pm, but we can make arrangements for after-hours service as well as a 24-hour mobile mechanic in McAllen when necessary.
Towing & Roadside Assistance IN MCALLEN, TEXAS
We offer an extensive range of towing & roadside assistance services provided by our reliable staff in McAllen. No incident is too small for us, we do it all and we make sure that what we do will be done the best way possible. our goal is to let the people of McAllen feel they have their back covered. Save our number and call us 24/7, we will be at your side. Give us a try!
Professional Towing Company in McAllen, Texas
There's nothing more frustrating than having your workday or weekend trip interrupted by a dead battery, an empty fuel tank, a flat tire, or, worse, an accident. Our satisfied clients have come to depend on us to solve these and many other problems, knowing that a trained, licensed mechanic or technician will arrive promptly, fix the problem, and allow them to get on with their busy day. So call us anytime, from anywhere, and sit back in the knowledge that we're already on our way.
Our tow trucks are equipped with the most advanced GPS and vehicle recovery technology, allowing our drivers to get to you in the shortest time possible. McAllen Roadside Assistance is available 24 hours a day and seven days a week, so keep our number handy and call us should the road throw an obstacle in your way.
Perhaps you need a simple jump-start? Fuel delivery? A flat tire change? We offer these and many other roadside assistance services, daily helping the motorists of McAllen to get on with their busy day. To learn more about our menu of roadside assistance services, check out our home page.
We Pay Cash For Junk Cars McAllen, Texas. Any Time.
We are ready when you call us for help to get your vehicle to a safe location so you're able to get it back up and running on the road again. When your vehicle is down you don't have money to spare working with low-quality careless companies that have higher prices. Frankly you don't have the time to waste either because having a vehicle is important in so many aspects. You risk not only having damage done to your vehicle, but you may have damage to someone else's property if the tow truck driver didn't hook up the vehicle in the correct way.  When you work our towing service you are guaranteed quality work. 
Complete Towing ​ McAllen, Texas
Whether you have found yourself in a situation where you are stranded on the side of the road, or your vehicle just simply does not want to start, we are always available and ready to assist you 24/7. There are many companies that offer cheap towing service in Mcallen to choose from, but a word of friendly advice is that a cheap towing service is not always the best answer. Yes, you want to have affordable prices to work with, but you also want to look for reliability and quality work. Here at Mcallen Roadside Assistance we offer very affordable and reasonable fees along with quality work. We never cut corners when it comes to our flatbed truck towing, wrecker service, or our emergency roadside assistance.
Towing Services:
24-Hour Towing
Heavy Duty Towing
Cheap Tow Truck Service
Tow Truck Service
Flatbed Towing
Tow Dolly
Emergency Towing
Long Distance Towing
Accident Removal
Roadside Assistance
Battery Jump-Start and Installation
Flat Tire Change
On/Off-Road Winching
Lockout Services
Motorcycle Towing
HOW TO CHOOSE THE RIGHT TOWING COMPANY?
Getting into an accident is definitely not a pleasant experience. Add having to find a towing company when you're still distraught from your predicament and you're in for a dubious treat. Most people don't take the time to find a decent towing company before they actually need one. However, in order to save yourself the trouble of having to find one when it's least convenient, we'd recommend doing so in advance.
Asking questions
The best way to find a good towing company is asking a question. You should ask your family and friends – some of them will probably have gained some experience when it comes to towing companies.
Next, try contacting the companies recommended to you and learn what you can about them. Some of the more important issues are listed below.
Payment: find out when you're supposed to pay should you require their services. Some companies charge upfront while some collect their fees through your insurance company.
Distance and means of towing: ask the towing company's representative how far will they be able to tow your car? Will there be an extra charge for crossing state lines? What means of towing can they offer – regular, flatbed, dolly, etc.
Insurance assistance: some towing companies offer additional assistance regarding insurance paperwork. This can come in quite handy in saving you both time and trouble.
Specialization: find out if they can handle all towing needs and situations. Some towing companies can't provide all towing solutions and you should be aware of that prior to selecting your towing company. Avoid choosing a towing company that can't cope with all towing circumstances in order to avoid further damage to your car.
Availability and response time: try choosing a company that's available 24/7. This way, even if you get stuck in the middle of the night you know that there's someone coming to the rescue. You should also inquire if they offer additional roadside assistance services, such as battery jump start, changing flat tires, and the like. Another important question is how soon do they arrived on scene?
CERTIFIED MCALLEN ROADSIDE ASSISTANCE SERVICES
McAllen Roadside Assistance knows what it's like to be stuck on the side of the road. It can be exasperating and frightening all at the same time. When your vehicle suffers from one mechanical failure or another such as an overheating engine or a flat tire, leaving you stranded, that's when you need timely roadside assistance from us. Our tow truck drivers are able to provide you with the help you need, and if for any reason they're not able to repair your vehicle's problem then and there, we have the resources to get your vehicle towed to a place where it can be fixed.
We provide the following Auto assistance services:
– 24 hour roadside assistance
– Fix flat tire
–  Ignition key removal
– Auto mechanic services
– Tow vehicles (truck tow, car tow, motorcycle tow)
– Jump Start
– Car replacement battery
– Out of Gas Refuel
We know that breakdowns are difficult and inconvenient, so our considerate, professional technicians will be there to help, day or night. In fact, McAllen Roadside Assistance customer service representatives and technicians are ready 24 hours a day to provide instant care. Moreover, our trained drivers make quick and accurate appraisals of your vehicle's damage once they arrive on the scene. Essential repairs are made, and you save money on fees associated with towing and garage storage.
McAllen Roadside Assistance understands that people would rather have their vehicle fixed and be on their way with as little frustration as possible. No one wants to deal with flat tires, dead car batteries, or accidentally running out of gas. That's why our main goal is to get your car working and back on the road as often as we can, saving you the hassle and worry of towing. Yet when there is no other option, we stand ready to provide that service as well.
24/7 Car Lockout Solutions McAllen
Are you trapped outside of your car? Let the highly trained professionals at McAllen Roadside Assistance help save the day! There is nothing worse than walking to your vehicle and suddenly realizing that you've forgotten your keys somewhere. You don't really have time to think where you've misplaced them, but you do have time to contact us. Our auto locksmith team is available 24/7 to cover the entire McAllen territory. It gets mighty hot during the summertime season, and we'll have you back inside your air conditioned vehicle in a flash! Car lockouts happen every couple of seconds, and it's great to know that McAllen Roadside Assistance is available 24 hours a day to assist. Getting stuck outside your vehicle is no longer an option when McAllen Roadside Assistance is around!
It's not that hard to drop your keys when you're not paying attention. Likewise, if you're having issues with your door handle, we can take care of them without any problems whatsoever. If you need a Ford model vehicle key duplicated, we can easily do that for you. In fact, we can duplicate any specific model key right down to the very last ridge. We use expert technology to fine tune each set of keys, which takes less than 15 minutes. We work overtime so you don't have to kick your tires in frustration anymore. We offer a wide range of locksmith services that includes; key duplication, key cutting, rekeying of locks, ignition key replacement, transponder key programming, switchblade keys, VAT keys, professional lock picking, and 24/7 emergency lockout solutions.
The Easiest Way to Contact a Reliable Locksmith in McAllen
McAllen Roadside Assistance has a fantastic team of expert auto locksmith technicians that work night and day to keep you safe. You don't have to wonder about the timing, because we go out of our way to arrive ahead of time. Our rapid arrival timing is approximately 30 minutes, so you don't have to constantly stare at your watch. Finding a reliable locksmith in McAllen is extremely simple with us. We offer very affordable rates and the highest quality locksmith services. Give us a call if you've lost your car keys right away!
24 Hour Emergency Towing All Through MCALLEN
Most automotive difficulties just can't be resolved on the side of the road. For the times when your car needs a little (or a lot) of extra assistance, McAllen Roadside Assistance will provide emergency towing services at any time of the day or night to a repair facility that can fix what needs to be repaired so that you can once again be on your way.
Sometimes you just can't avoid gigantic potholes in the pavement. Bam! You've got a flat tire. But, Towing offers services that fix problems that aren't normally handled by your car insurance, problems like locking yourself out of your car, having your car battery suddenly die on you, or your tire blow out while you're headed to work.
Our Emergency Services Include:
24 hour towing (tow vehicles: car, truck, or motorcycle – note: not always available)
24 hour roadside assistance
24 hour car locksmith services
Out of Gas Refueling
Jump start battery / recharge battery
Fix flat tire
Car accident removal
Flatbed towing
When a towing emergency hits you suddenly, friendly and considerate service from all the employees you encounter, from dispatchers to drivers, is what you need. It doesn't matter if it's changing a tire, or helping you get back into your locked vehicle, our trained drivers are able to assist you. If they can't, they have the means to tow you to a place where your problem can get resolved, and you can get back on the road.
We are able to provide you with well trained and knowledgeable drivers and towing operators outfitted with the most up-to-date tow trucks and equipment. They're trained to use advanced computer equipment and tools in order to quickly and effectively assess and then address your emergency roadside needs. Because we care about helping you, we encourage you to use us as your "go to" company when a frustrating, roadside emergency occurs
Flatbed Towing Experts Mcallen
McAllen Roadside Assistance is McAllen's most preferred way to safely transport a vehicle from city to city or just locally. You can contact us 24 hours a day for the best flatbed towing services in McAllen. Flatbed towing is the ideal way to move a vehicle without causing any friction between the harsh gravel that surrounds the roads. Our towing technicians secure your vehicle up a ramp and use a safety harness to make sure it is static in motion. Flatbed towing is also preferred for delivering brand new vehicle straight off the showroom floor, since you don't need to accumulate any miles right away. With the prices of gas constantly rising, it's always reassuring to have a towing company that does the heavy lifting for you!
One great thing about flatbed towing is the fact that you may be fully reimbursed by your insurance provider for all or most of the charges. It's a good thing we're reasonably affordable, and we work with all major insurance providers as well. Our mission is to simplify your life during a towing or roadside assistance scenario. Why pay the entire bill out of pocket when your insurance provider can help out? Our direct billing approach makes your life very easy and we'll even help with all the tedious insurance paperwork. You'll find our customer support team to be the friendliest in the entire state of Texas, we're really not kidding either! We offer a wide range of towing services that include:
– flatbed towing
– long distance towing
– Auto lockout services
– Tow truck services
– Dolly Towing services
– 24/7 roadside assistance
We Gets the Job Done
At McAllen Roadside Assistance, we set ourselves apart from the many towing companies in McAllen through our reliability. Once you schedule a convenient date to have your vehicle towed, we will be at the scene on time and ready to get to work! Let us tow your vehicle to the intended destination, call us anytime for more information.
LONG DISTANCE TOW TRUCK SPECIALISTS MCALLEN
McAllen Roadside Assistance provides you with the safest long distance towing services in the McAllen area. If you're looking to take your vehicle on a long distance trip, you'll need a towing company that's available at all hours. McAllen Roadside Assistance is available 24 hours a day to safely bring your vehicle to the required destination of your choice. Long distance trips require plenty of fuel and plenty of timing. Our giant tow trucks are always fueled and ready to go! All you need to give us is an address and we'll schedule a convenient day for pickup. You'll find it incredibly easy to reach our office, since we have a wonderful customer care team that's available 24/7.
McAllen Roadside Assistance is the most well-known and well-respected towing company in McAllen. We handle each vehicle with an urgent sense of care. Your insurance provider can also reimburse you for a portion or for all of the costs. Our rates vary per mileage, but we do offer extremely affordable prices. Time is an important deciding factor that can give a towing company a great reputation. Fortunately for us, we have impeccable timing that we include inside the quotation. You never have to second guess with McAllen Roadside Assistance. We also offer these towing services: long distance towing, flatbed tow truck, Emergency Roadside assistance, Car Jump start, Wrecker Service.
Our Long Distance Towing Services – Done by Professionals
Are you tired of waiting around all day for a towing? McAllen Roadside Assistance totally sympathizes with you. Our motto is always to arrive on time, and believe us, timing is everything! All you need to give us is a time deadline and a destination, we'll take care of the rest. Contacting a trustworthy towing company has never been this easy before. We truly take the burden out of the long distance towing trips. If you need a towing across the city or across the state of Texas, just give us a call and we'll pencil you in for a convenient time and date!
24/7 OUT OF GAS SOLUTIONS IN AND AROUND MCALLEN
Running out of gas is never fun. As a matter of fact, it can really throw a wrench into your plans. When car trouble surprises you and leaves you stranded on the side of the road, you should entrust yourself to the capable hands of the team here at McAllen Roadside Assistance. Having worked in the McAllen community for a number of years, our experienced team has grown into a highly ranked towing service company providing the very best of customer service along with incredible expertise on all roadside assistance and automotive towing needs. Providing 24-hour service is how we guarantee that no driver in McAllen should ever feel helpless when car trouble sets in. Our 30-minute response time has helped us gain the confidence of our customers, as they know they can rely on our professional punctuality as well as our knowledge of roadside assistance solutions.
Trust a Professional | Towing McAllen
The advice that we give to all of our customers is simple: "Trust your car trouble to the hands of a professional." Instead of taking matters into your own hands, allow our highly trained experts to guarantee that everything is done right and put in proper order for your safety and comfort. Even running out of gas is a situation that can be greatly benefitted with the help of a reliable professional. Instead of hoofing it to the nearest gas station and then carrying back a gallon or two of fuel, allow our well-marked and fully equipped vehicles to bring the fuel to you. We're also always equipped with the tools and experience to diagnose and provide solutions for any other roadside car troubles you might face. From car lockout to dead battery jumpstarting, we're always around and quick at the task so that you can get back on the road and on with your life. When you need help, just call McAllen Roadside Assistance of McAllen.
Oil Change Service in McAllen
Oil is an essential lubricant for a car's engine. Changing it more often is necessary in order to make the vehicle last longer and run smoothly. Car owners can monitor the oil levels through the oil filler and "check oil" light. If there is a need to change it, calling professional help is a good option. At McAllen Roadside Assistance Services, we do not only provide towing assistance but we also cater roadside and auto repair services including oil change. You can call us right away if your car needs to change oil. Our technicians will respond efficiently with affordable services to offer. Just let us know your concern and we will give you an estimate.
WHY CHOOSE MCALLEN ROADSIDE ASSISTANCE?
There are three reasons why you have to choose us when your car needs to change oil. First, our staff is consist of professional technicians and car mechanics, fully experienced and trained to address your needs without hassles. As long as you are located within McAllen and neighboring residences, we can go to your place right away and provide auto assistance. Second, our services are affordable and provided with excellence. We do not just settle to fix our customer's concern but we want them to be satisfied with every service we provide. Third, we use state-of-the-art equipments and car expertise. Every penny you spend with us is surely worthwhile. Hence, allow us to provide auto services whenever you need one. Contact us and we will not disappoint you.
24/7 ROADSIDE ASSISTANCE SERVICES AROUND MCALLEN
At any time of the day, we are ready to serve you and provide assistance on your vehicle needs. Call us and let our customer service representatives forward you to our technicians. Do not hesitate to avail our services. See how we fix your car concerns efficiently and excellently.
ACCIDENT REMOVAL WITH MCALLEN AUTO REPAIR & TOWING
It's true that accidents happen, but it's not true that there's nothing you can do about it. You might not be able to anticipate when an accident will come because you're not in control of everyone on the road. But you can anticipate that it might come, and be prepared for how to handle it. You don't have to have all the pieces yourself, but you should know who you can rely on for professional service. McAllen Roadside Assistance provide reliable, licensed service and accident removal to residents all over the McAllen area.
What You Can Do
As a car owner, of course, you can prepare yourself by avoiding accidents in the first place! Be smart while you drive; don't text, eat a hamburger, put your makeup on, or any similar things that distract you from the task at hand. But as other drivers aren't always going to be smart while they drive, you can be additionally prepared with a few items. Keep your insurance information always with the car, along with important medical information for those who typically ride in that car. Also, keep some paper and a pen in your car so you can write down any important information or notes before you leave the scene. In the event of an accident, the first thing you should do is assess medical needs – is anyone hurt or injured? If so, immediately dial 9-1-1. Then, if the vehicles can be moved, try to move them to the side of the road with their hazards on to indicate to other drivers that there has been an accident. If they cannot be moved, this is when you'll need to call McAllen Roadside Assistance to help with your vehicles. Finally, gather as much information as possible about the other driver and their car and insurance so that you can communicate with your insurance company about the accident.
What We Can Do
When you call us, we'll send one of our fully outfitted professional service trucks to your location to tow the vehicle away to safety. It's never convenient to find yourself in a car accident, but McAllen Roadside Assistance accident removal in McAllen will take full responsibility to clean up the mess for you. People like you who live around here need a company that can provide quality McAllen accident removal because poor accident removal can leave road hazards that may cause additional accidents. We promise 24/7 availability and 30 minute arrival time to clean up after your accident and get your car to the shop for repairs.
PROFESSIONAL JUMP START SERVICES IN MCALLEN
McAllen Roadside Assistance specializes in 24/7 emergency roadside assistance, including jumpstart services. We are by far, the most reputable towing McAllen company around. Our main responsibility is to ensure your safety on the treacherous roads round-the-clock. We have an amazingly reliable roadside crew covering the McAllen neighboring areas day and night. Timing is a critical factor and the major difference between a professional and an amateur. We'll be at your location in the course of fast response time to lend a hand. You don't have to panic if the battery isn't starting properly. Just give us a holler for full roadside coverage!
Fast Reliable Roadside Coverage
Our roadside assistance services in McAllen include; car jump start services, dead battery replacement and recharge, 24/7 auto lockout solutions, flat tire repair, accident removal services, out-of-gas refueling and much more. We're also the most prominent towing provider in the city. We offer a full range of towing services as well. Jump starting a vehicle is a synch for our highly trained roadside specialists. We'll safely park our truck adjacent to your car and break out the jumper cables before attaching them to the dead battery. This process can be dangerous, so make sure you let the certified experts handle the heavy lifting for you!
WHY CHOOSE MCALLEN ROADSIDE ASSISTANCE IN MCALLEN
We provide a clear-cut roadside emergency solution 24/7. It doesn't matter what part of the area you're stranded at, you can be sure we'll arrive in less than a half hour. We are nationally recognized insurance vendors with a simple billing process that connects you directly with your carrier. It also helps to know that we're reasonably priced, and that you may be fully reimbursed for any out-of-pocket expenses incurred. Get in touch with our support team today for more details.
MCALLEN'S MOST TRUSTED FLAT TIRE CHANGING COMPANY
When it comes to repairing flat tires, no one does it better and safer than McAllen Roadside Assistance! We have an award winning team of certified roadside technicians that work 24 hours a day and 365 days per year. You could say that we're always on the road. Our experts operate like a NASCAR pit crew. We'll get rid of the ruptured tire before you know it! What's even more reassuring is the fact that we take no less than a half hour to arrive!
Although the vast majority of drivers know how to successfully change a flat, there are instances when you will require the services of a pro. Rainstorms create havoc all along the roads, making them slick and slippery. These hazardous and unsafe driving conditions are made worse when you have to kneel under your vehicle on the shoulder. This poses a serious safety problem because other drivers might not have sufficient time to brake or notice you. Leave the heavy lifting to us!
* Emergency Roadside assistance
* Gas filling
* key stuck in ignition
* Car Jump start
* Car Tire Replacement
* Long distance towing
* Locked keys in car
* Tow truck services
* Accident removal
* Car towing dolly
24/7 ROADSIDE REPAIRS
We offer a large selection of roadside assistance in McAllen, including; flat tire repairs, accident recovery services, emergency towing, lockout services, refueling vehicles, replacing dead car batteries, car jump start and much more. It's virtually impossible to spot shards of glass or other sharp items laying on the road that might pierce your tires. Fortunately, we'll have your back in any case. Tires should be replaced every so often, so make sure you check with your mechanic for more info on the subject.
We are a fast-growing roadside company with many hard working technicians by our side. we are also nationally recognized roadside insurance carriers. It's our pleasure to help with any claims paperwork if needed. You'll certainly appreciate the level of commitment and honest pricing we offer. We'll take care of the blown out tire and offer you a great rate as well. You can even phone us up in the middle of the night and we'll still be around! Don't hesitate to contact us right away if you need any emergency roadside repairs.
MOTORCYCLE TOWING SERVICES IN MCALLEN
Motorcycle towing is no simple matter. Since they cannot be pulled along unsupported, motorcycles are much harder to load onto a tow truck than other types of vehicles. Motorcycles cannot be towed by dolly, a flatbed tow truck must be used.
After successfully positioning a motorcycle on a tow truck's flatbed it must be secured in place extra carefully always bearing in mind that a motorcycle cab easily tip over and end up laying on one side or worse (falling completely off the flatbed).
Adequate Training and Extensive Experience
At McAllen Roadside Assistance we know how challenging motorcycle towing can be. As with all our services we make sure the tow tech assigned to the job has undergone the training ensuring they know what they are doing. It is this fact, along with the state of the art gear we supply our tow techs with, which ensure our motorcycle towing service is every bit as professional as all the rest of the towing and roadside assistance services we offer.
Speedy Service, Non Stop Availability
Since we at McAllen Roadside Assistance aim to provide any and all types of towing and roadside assistance services to McAllen's community we have made sure that motorcycle towing is among the services we offer.
Just as with all other types of services we carry out motorcycle towing with upmost professionalism. We are also available for motorcycle towing at a moment's notice at any time, day or night, 365 days a year.
The tow tech we send over to tow your motorcycle will be one highly proficient in towing two wheeled vehicles, as well as three wheeler motorbikes. We guarantee a 30 min ETA to any destination in McAllen.
Unbeatable Rates
Just like the prices we charge for all our services, our motorcycle towing rates are practically unbeatable. We have made offering highly competitive prices one of our main concerns, in order to enable us to do this we have streamlined our operation and have implemented a strict honest billing policy.
So, if you need motorcycle towing in or around McAllen, why settle of less than the best? McAllen Roadside Assistance in just a phone call away, we are always ready and willing to quickly load up your motorcycle and have it transported to the designated destination safely. We can tow a motorcycle for you to any destination in or in the vicinity of McAllen.
MCALLEN ROADSIDE ASSISTANCE