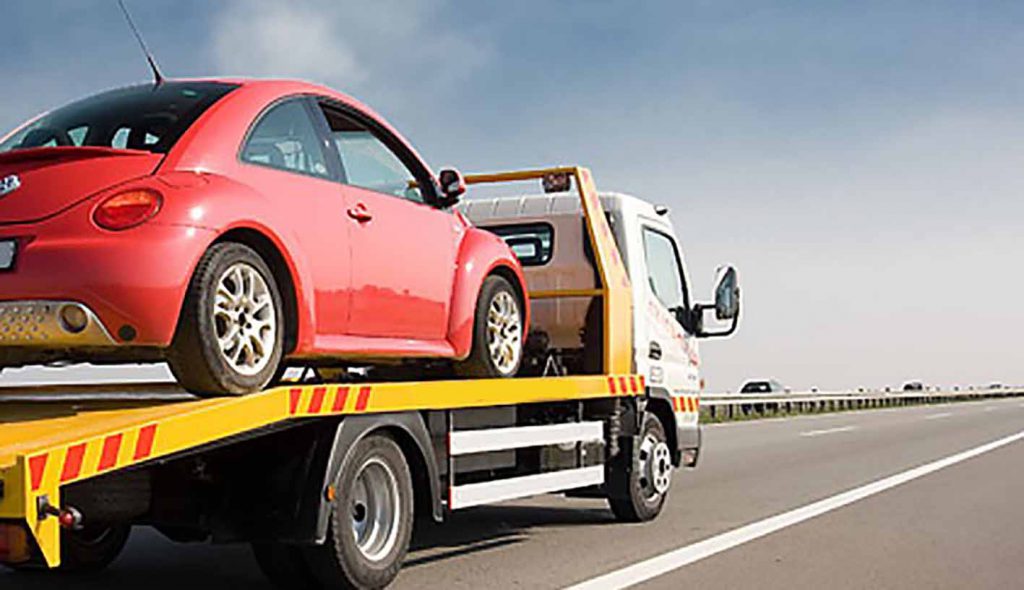 We at McAllen Roadside Assistance company prides itself on its long history of providing fast, efficient, and affordable auto repair, towing and roadside assistance services to the residents of McAllen, TX and its environs. We're fully bonded and insured, and our staff consists of professional dispatchers, mechanics, and technicians, all of whom were trained to promptly and safely fix problems ranging from a simple jump-start to a heavy-duty tow. The word "impossible" does not exist in our lexicon, and that's why thousands of drivers in McAllen and its environs call McAllen Roadside Assistance for their Mobile auto repair, towing and roadside needs in McAllen, Texas.
Car And Truck Roadside Service McAllen
Our company offers comprehensive roadside assistance services. We can help out with almost any problem that leaves you stranded on the roadside. We are equipped to provide road side towing and other assistance for all makes/models of cars, SUVs, motorcycles, motor homes, school buses and medium-duty trucks.
Mobile Mechanic In Mcallen 78541
McAllen can sometimes be intimidating for drivers, and it can even be worse if your car breaks down. But don't worry – our mobile mechanic in McAllen is here to help you. Whether you're living in McAllen or just visiting, you'll be happy to know that there is a reliable tow truck service that can solve your car problems.
With McAllen Roadside Assistance, you're getting only good experience. Our expert drivers can handle pretty much any situation, taking care of your needs. They are not only knowledgeable and skillful, but they will also provide you with great customer service, in a timely manner.
Auto Repairs In Mcallen That Come To You
If you're suffering from a broken down vehicle at your home, office or in the middle of nowhere, then save yourself the worry and call our mobile automotive repair technicians and we'll bring the workshop to you and get you moving again quickly and affordable. We've listed some of our most common mobile auto repair services below, but if the service you're after isn't listed, don't worry. We cover car, truck, caravan and machinery repairs across the board, so give our friendly mobile auto mechanics a call to discuss what you need.
PRE-PURCHASE VEHICLE INSPECTION MCALLEN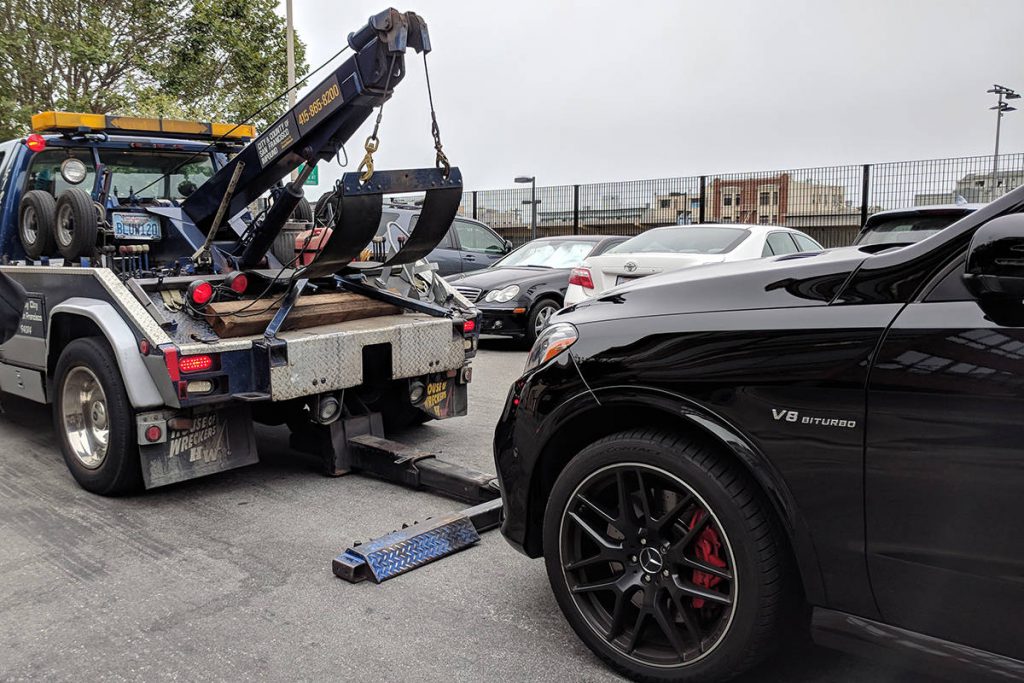 We should never judge a book only by its cover, and the same should be applied when you're buying a used car. Even if the vehicle has low miles and no scratches, you shouldn't buy it until you've had it thoroughly checked by McAllen Mobile Mechanic. We worked on a car last year where our unfortunate customer had purchased a car based on appearance and the sellers 'honest truth.' But within a few months, their car turned into a huge lawn ornament, requiring thousands of dollars in auto repairs.
We strive to make pre-purchase car inspections as easy as possible for both the buyer and seller. Our mobile mechanics will come to your location and inspect the vehicle from top to bottom. Some of the things we'll look for a find include:
Verify the current condition of the car
Any problems that may arise in the future
Body, frame, and engine condition
Previous repair work check
As you the buyer, the outcome of your pre-purchase car inspection will help determine whether buying the vehicle is a good idea or not, and possibly saving you thousands of dollars in car repairs in the long run.
Our Popular Roadside Assistance Services Will Get You Moving Again Quickly!
4WD service and repair
A/C conditioning repair
Air filter
Alternator
Belts
Brake repair and suspension
Breakdowns
Car battery replacement
Clutch repair
Computer diagnostic
Diesel and gas
Electric window repair
Exhaust system
Flat tire change
Fuel injection or carburetor
Gaskets
Tire changes
Transmission service and repair
Tune-ups
Hoses
Hydraulic
Lockouts
Logbook servicing
Major car service
Minor car servicing
New car service
Pre-purchase inspection
Preventative car maintenance
Radiator repair
Roadside assistance
Shocks
Starter
Struts
Timing Belt
Vehicle safety check
Check engine light diagnostic
Towing & Roadside Assistance IN MCALLEN, TEXAS
We offer an extensive range of towing & roadside assistance services provided by our reliable staff in McAllen. No incident is too small for us, we do it all and we make sure that what we do will be done the best way possible. our goal is to let the people of McAllen feel they have their back covered. Save our number and call us 24/7, we will be at your side. Give us a try!
Towing Services:
24-Hour Towing
Wrecker Service
Heavy Duty Towing
Cheap Tow Truck Service
Tow Truck Service
Flatbed Towing
Tow Dolly
Emergency Towing
Oil Change
Long Distance Towing
Accident Removal
Roadside Assistance
Battery Jump-Start and Installation
Flat Tire Change
Gas Service
On/Off-Road Winching
Lockout Services
Motorcycle Towing
The Easiest Way to Contact a Reliable Locksmith in McAllen
McAllen Roadside Assistance has a fantastic team of expert auto locksmith technicians that work night and day to keep you safe. You don't have to wonder about the timing, because we go out of our way to arrive ahead of time. Our rapid arrival timing is approximately 30 minutes, so you don't have to constantly stare at your watch. Finding a reliable locksmith in McAllen is extremely simple with us. We offer very affordable rates and the highest quality locksmith services. Give us a call if you've lost your car keys right away!
24 Hour Emergency Towing All Through MCALLEN
Most automotive difficulties just can't be resolved on the side of the road. For the times when your car needs a little (or a lot) of extra assistance, McAllen Roadside Assistance will provide emergency towing services at any time of the day or night to a repair facility that can fix what needs to be repaired so that you can once again be on your way.
Sometimes you just can't avoid gigantic potholes in the pavement. Bam! You've got a flat tire. But, Towing offers services that fix problems that aren't normally handled by your car insurance, problems like locking yourself out of your car, having your car battery suddenly die on you, or your tire blow out while you're headed to work.
Our Emergency Services Include:
24 hour towing (tow vehicles: car, truck, or motorcycle – note: not always available)
24 hour roadside assistance
24 hour car locksmith services
Out of Gas Refueling
Jump start battery / recharge battery
Fix flat tire
Car accident removal
Flatbed towing
When a towing emergency hits you suddenly, friendly and considerate service from all the employees you encounter, from dispatchers to drivers, is what you need. It doesn't matter if it's changing a tire, or helping you get back into your locked vehicle, our trained drivers are able to assist you. If they can't, they have the means to tow you to a place where your problem can get resolved, and you can get back on the road.
We are able to provide you with well trained and knowledgeable drivers and towing operators outfitted with the most up-to-date tow trucks and equipment. They're trained to use advanced computer equipment and tools in order to quickly and effectively assess and then address your emergency roadside needs. Because we care about helping you, we encourage you to use us as your "go to" company when a frustrating, roadside emergency occurs
Flatbed Towing Experts Mcallen
McAllen Roadside Assistance is McAllen's most preferred way to safely transport a vehicle from city to city or just locally. You can contact us 24 hours a day for the best flatbed towing services in McAllen. Flatbed towing is the ideal way to move a vehicle without causing any friction between the harsh gravel that surrounds the roads. Our towing technicians secure your vehicle up a ramp and use a safety harness to make sure it is static in motion. Flatbed towing is also preferred for delivering brand new vehicle straight off the showroom floor, since you don't need to accumulate any miles right away. With the prices of gas constantly rising, it's always reassuring to have a towing company that does the heavy lifting for you!
One great thing about flatbed towing is the fact that you may be fully reimbursed by your insurance provider for all or most of the charges. It's a good thing we're reasonably affordable, and we work with all major insurance providers as well. Our mission is to simplify your life during a towing or roadside assistance scenario. Why pay the entire bill out of pocket when your insurance provider can help out? Our direct billing approach makes your life very easy and we'll even help with all the tedious insurance paperwork. You'll find our customer support team to be the friendliest in the entire state of Texas, we're really not kidding either! We offer a wide range of towing services that include:
– flatbed towing
– long distance towing
– Auto lockout services
– Tow truck services
– Dolly Towing services
– 24/7 roadside assistance
We Gets the Job Done
At McAllen Roadside Assistance, we set ourselves apart from the many towing companies in McAllen through our reliability. Once you schedule a convenient date to have your vehicle towed, we will be at the scene on time and ready to get to work! Let us tow your vehicle to the intended destination, call us anytime for more information.
LONG DISTANCE TOW TRUCK SPECIALISTS MCALLEN
McAllen Roadside Assistance provides you with the safest long distance towing services in the McAllen area. If you're looking to take your vehicle on a long distance trip, you'll need a towing company that's available at all hours. McAllen Roadside Assistance is available 24 hours a day to safely bring your vehicle to the required destination of your choice. Long distance trips require plenty of fuel and plenty of timing. Our giant tow trucks are always fueled and ready to go! All you need to give us is an address and we'll schedule a convenient day for pickup. You'll find it incredibly easy to reach our office, since we have a wonderful customer care team that's available 24/7.
McAllen Roadside Assistance is the most well-known and well-respected towing company in McAllen. We handle each vehicle with an urgent sense of care. Your insurance provider can also reimburse you for a portion or for all of the costs. Our rates vary per mileage, but we do offer extremely affordable prices. Time is an important deciding factor that can give a towing company a great reputation. Fortunately for us, we have impeccable timing that we include inside the quotation. You never have to second guess with McAllen Roadside Assistance. We also offer these towing services: long distance towing, flatbed tow truck, Emergency Roadside assistance, Car Jump start, Wrecker Service.
Our Long Distance Towing Services – Done by Professionals
Are you tired of waiting around all day for a towing? McAllen Roadside Assistance totally sympathizes with you. Our motto is always to arrive on time, and believe us, timing is everything! All you need to give us is a time deadline and a destination, we'll take care of the rest. Contacting a trustworthy towing company has never been this easy before. We truly take the burden out of the long distance towing trips. If you need a towing across the city or across the state of Texas, just give us a call and we'll pencil you in for a convenient time and date!
24/7 OUT OF GAS SOLUTIONS IN AND AROUND MCALLEN
Running out of gas is never fun. As a matter of fact, it can really throw a wrench into your plans. When car trouble surprises you and leaves you stranded on the side of the road, you should entrust yourself to the capable hands of the team here at McAllen Roadside Assistance. Having worked in the McAllen community for a number of years, our experienced team has grown into a highly ranked towing service company providing the very best of customer service along with incredible expertise on all roadside assistance and automotive towing needs. Providing 24-hour service is how we guarantee that no driver in McAllen should ever feel helpless when car trouble sets in. Our 30-minute response time has helped us gain the confidence of our customers, as they know they can rely on our professional punctuality as well as our knowledge of roadside assistance solutions.
Trust a Professional | Towing McAllen
The advice that we give to all of our customers is simple: "Trust your car trouble to the hands of a professional." Instead of taking matters into your own hands, allow our highly trained experts to guarantee that everything is done right and put in proper order for your safety and comfort. Even running out of gas is a situation that can be greatly benefitted with the help of a reliable professional. Instead of hoofing it to the nearest gas station and then carrying back a gallon or two of fuel, allow our well-marked and fully equipped vehicles to bring the fuel to you. We're also always equipped with the tools and experience to diagnose and provide solutions for any other roadside car troubles you might face. From car lockout to dead battery jumpstarting, we're always around and quick at the task so that you can get back on the road and on with your life. When you need help, just call McAllen Roadside Assistance of McAllen.
Oil Change Service in McAllen
Oil is an essential lubricant for a car's engine. Changing it more often is necessary in order to make the vehicle last longer and run smoothly. Car owners can monitor the oil levels through the oil filler and "check oil" light. If there is a need to change it, calling professional help is a good option. At McAllen Roadside Assistance Services, we do not only provide towing assistance but we also cater roadside and auto repair services including oil change. You can call us right away if your car needs to change oil. Our technicians will respond efficiently with affordable services to offer. Just let us know your concern and we will give you an estimate.
33 Cities within 30 miles of McAllen, TX
Alamo, TX | Combes, TX | Delmita, TX | Donna, TX | Edcouch, TX | Edinburg, TX | Elsa, TX | Garciasville, TX | Grulla, TX | Hargill, TX | Harlingen, TX | Hidalgo, TX | La Blanca, TX | La Feria, TX | La Joya, TX | La Villa, TX | Lasara, TX | Linn, TX | Los Ebanos, TX | Los Indios, TX | Lyford, TX | Mercedes, TX | Mission, TX | Penitas, TX | Pharr, TX | Progreso, TX | Raymondville, TX | Rio Grande City, TX | San Juan, TX | Santa Maria, TX | Santa Rosa, TX | Sullivan City, TX | Weslaco, TX
Starr County | Hidalgo County | Willacy County | Cameron County | 78504 | 78539 | 78540 | 78541 | 78542 | 78501 | 78503| 78505 | 78557 | 88540 |78502 | 78504 | 78539 | 78572
BEST CHEAP TOWING TOW TRUCK SERVICE MOBILE MECHANIC 24 HOUR ROADSIDE ASSISTANCE IN MCALLEN
MCALLEN ROADSIDE ASSISTANCE
REQUEST MORE INFORMATION. CONTACT US NOW